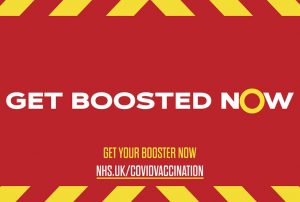 What's the current situation?
All students are in school
Thank you to all those who engaged in testing this week! We urge as many students to test as possible on Sunday and Thursday and upload your results to our Test Register page. This will allow us to really closely monitor close contacts and reduce the spread of the virus as much as possible. Please visit our testing page for more details on this: https://www.little-lever.bolton.sch.uk/home-testing-guidance/
The following measures of control are still in place:
Face coverings
Hand sanitising
No large gatherings
Testing TWICE weekly
We have also made changes to the timings of break and lunch times for students in different year groups. Split breaks and lunches will ensure we reduce the potential for close contact on our corridors and therefore hopefully help reduce the spread of the virus. This will operate in a similar way to when year groups were placed in 'bubbles'.
This can be viewed in our School Day page below:
---
Updates
Attendance
In line with government guidance school attendance remains mandatory and all the usual rules continue to apply.  Enabling children and young people to attend their education setting regularly continues to be a national priority.
'Following expert clinical advice and the successful rollout of the COVID-19 vaccine programme, people previously considered to be particularly vulnerable, clinically extremely clinically vulnerable and high or higher risk are NOT being advised to shield.' (DfE guidance)
---
Vaccinations
Our best defence against the virus is the vaccine. Booster vaccines are available for anyone over the age of 18 currently and vaccines are still available for secondary school children.
IN THE UK 90% OF PEOPLE OVER THE AGE OF 12 HAVE NOW HAD AT LEAST ONE DOSE OF A COVID VACCINE AND NEARLY 83% HAVE HAD A SECOND DOSE (BBC News, 07/01/22).
Vaccinations for students in school are to be carried out by the school age immunisation service (SAIS). Consent forms have been issued to all parents and carers regarding vaccinations in school. If you wish your child to be vaccinated for their second or first dose please complete the consent form and return this to school before Wednesday 19th
From Monday 20th December those students eligible for their second dose of the vaccine will also be able to book via the National Booking System.
Vaccinations for students will also continue to be carried out by the school age immunisation service (SAIS). Our local SAIS team will be in touch this term to provide more information on how this will operate in school.
For more information on the vaccine, how it works, why it is important, how to consent to vaccination in school etc… please click the following link: https://assets.publishing.service.gov.uk/government/uploads/system/uploads/attachment_data/file/1042559/UKHSA-12222-COVID-19-parent-leaflet-v3.pdf
To book your vaccination please visit:
https://www.nhs.uk/conditions/coronavirus-covid-19/coronavirus-vaccination/book-coronavirus-vaccination/
---
Testing
Regular testing must continue to take place TWICE every week on a THURSDAY and SUNDAY. Please continue to upload your results to the Test Register website (please click the following link to visit our testing webpage: https://www.little-lever.bolton.sch.uk/home-testing-guidance/
---
Close Contact and Omicron
From 14th December there has been a new national approach to daily testing for close contacts of COVID-19. All adults who are fully vaccinated and children aged 5 to 18 years and 6 months, identified as a close contact whether OMICRON or not should take an LFD test EVERY DAY for 7 DAYS instead of self isolating. The Test and Trace Team will notify you if you are a close contact. Your LFD test results must be reported via the government's online reporting system: https://www.gov.uk/report-covid19-result
As a school we will also where practicably possible inform you if we feel your child has been a close contact of a positive case.  In the current climate we may be able to do this much faster than the Test and Trace team and give parents and carers the option for their children to test regularly for 7 days.
From Tuesday 14th December in line with government guidance we will be asking parents and carers to make appointments to come into school. Before parents or carers enter the school we will be asking you to take an LFD test and show us your result via the reporting system used by the NHS on arrival to the school. Please visit our Testing webpage for more information on how to order your LFD testing kit and how to report your LFD test result to the NHS. Unfortunately, due to the current situation we will not be able to allow parents into the school if you have not made an appointment. To make an appointment please contact us on 01204 333300 or by email at info@little-lever.bolton.sch.uk. We are happy to meet with parents and carers remotely using our online systems and we are happy to support parents with this where necessary.
---
Self Isolation
From Monday 17 January, people who are self-isolating with COVID-19 will have the option to reduce their isolation period after 5 full days if they test negative with a lateral flow device (LFD) test on both day 5 and day 6 and they do not have a temperature. For example, if they test negative on the morning of day 5 and the morning of day 6, they can return to their education or childcare setting immediately on day 6.
The first test must be taken no earlier than day 5 of the self-isolation period, and the second must be taken the following day. All test results should be reported to NHS Test and Trace.
---
Face Coverings
In Bolton we have operated with face coverings since September and students have been magnificent in their support and response to this. The government are now asking all students in Year 7 and above across the country to wear face coverings in an attempt to slow the spread of the new Omicron variant.
Students WILL NOW NEED TO WEAR FACE COVERINGS IN THEIR SESSIONS as well as on corridors and communal areas.  This will be reviewed on January 26th by the government.
Students in Year 7 and above must also wear a face covering when travelling on public transport to and from school.  
---
Staffing Capacity
We have calculated the maximum number of staff we need in school to be able to run the school day safely whilst maintaining the measures of control we have put in place.  We will do all we can to keep the school open as long as possible to as many students as possible.  However, it is likely that we may have to ask Year groups to work from home over the next few weeks if staffing capacity does not allow us to safely open the school.  This will be a last resort.  We will review staffing at 7.30am each and every day and will make swift decisions before 8am if any year groups are required to work from home.  We hope this will not be the case but it is important to be clear with parents and carers that this may be the reality of the situation over the next 2-4 weeks.
---
Year 11 and GCSE Exams
We will be informing all our Year 11 students about the support we will be giving them in the build up to their GCSE exams.  We understand the difficulties this year group has faced through the pandemic and we will be doing everything we can to ensure they have the support they need to achieve things they never thought they could!  They have worked tremendously hard since returning to school and are in a very strong position to achieve some fantastic GCSE outcomes despite the impact of the pandemic and that is a testament to the hard work they have put in whilst in school and through the lockdown period!
It is clear that the government want exams to go ahead but they have also informed schools about a 'Plan B'.  Plan B will be Teacher Assessed Grades (TAGs) again and we will be updating our Year 11 Steps to Success webpage to clarify how this will work should the government decide to use TAGs this year.