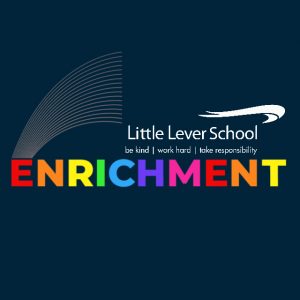 Students at Little Lever School have the opportunity to take part in a wide range of enrichment activities. These are provided to ensure that they leave school with more than just an excellent set of examination results. The enrichment programme is designed to help them stand out from the crowd and become fully equipped for life after Little Lever School.
Enrichment is a compulsory session on their timetable. The activities we offer will allow students to try something new, explore new ideas, develop their knowledge and understanding and make new friends.
STAND OUT FROM THE CROWD!
When writing personal statements or application for college, an apprenticeship or a job, they will need to be able to talk about more than just their academic achievement.
Key skills that colleges, universities and employers are looking for include:
Resilience
Self confidence
Motivation
Organisation
Determination
Communication
Problem solving
Team working
The Little Lever enrichment programme enables students to gain a range of knowledge and develop their skills. Whether they choose to express themselves on the debating team, develop sports leadership skills or learn a new language, they are going to develop knowledge, engage with new experiences and enhance career chances later in life.
Enrichment will take place on Thursday afternoons from 2.45pm. Each enrichment programme will run for 5 weeks. Enrichment will finish at 3.30pm unless otherwise stated.