Year 11 Steps to Success
Awarding GCSE grades this summer
As you are aware, due to the disruption to learning the pandemic has caused to all schools nationally, the DfE made the decision to scrap formal GCSE examinations this summer and allow schools to use their own evidence and assessment methods to determine GCSE grades.
As a parent/carer and student, we want to provide you with clarity and guidance on how Little Lever School is supporting students in these final weeks in school and how we are using a range of evidence and rigorous protocols to accurately and fairly award your child's GCSE grades.
What will happen if my child has to self isolate during the assessment period before May half term?
Firstly, please do not worry.  We know COVID infection rates are rising across Bolton and as a result we have seen positive cases in school which has led to students having to self isolate.  This may continue and we urge all our community to continue to follow the measures of control to help Bolton get back on top of the virus.  We will release further information from Public Health England about this soon.
We will do everything we can to ensure our students are not disadvantaged by self isolation.  Students have worked incredibly hard and we will also work hard to ensure everyone has an opportunity to complete their assessments.
Here's what will happen if your child has to self isolate before May half term:
Students should follow their normal in school timetable remotely and log into their LIVE sessions / check the Google Classroom everyday.  Students will need to follow the times of the day as they would if they were in school.  A register of attendance at LIVE sessions will be taken and phone calls will be made home if students have not logged in to ensure there are no ICT issues and to offer further support if needed.

We will give EVERY student who has to self isolate the opportunity to complete any assessments they may have missed.

Assessments will be timetabled for when students return to school.  This will be organised in a timely manner to ensure students do not have to complete too many assessments in a short space of time.  If necessary we will organise assessments over the half term period so everyone has an opportunity to complete them.

In order to keep the process as fair as possible for all students  those students who will be completing an assessment following a period of self isolation will be assessed on exactly the same topics with the same level of difficulty as those students who completed the assessment in school.  The questions, however, may be different.  
Please continue to test TWICE a week on Sundays and Thursdays and inform us as soon as possible of a positive case.
Please remember self isolation is a legal duty and individuals are not allowed to leave their house or receive visitors during the specified time.
Together we can help keep on top of the virus and ensure we keep as many students in school and keep our community as safe as possible.
Thank you
Do you have a policy which refers to how the school will award GCSE grades this year?

The school has published two policies in the tabs below which map out in detail how we will award GCSE grades this year, following the strict guidelines spelt out by the government and JCQ (Joint Council for Qualifications). 

The first is our Little Lever School GCSE 2021 Staff Guidance Handbook, which all staff have read and signed to say that they understand the procedures and expectations of how to award GCSE grades accurately, fairly and without bias in our school.

The second is our JCQ Guidance Centre Policy 2021 which has also been read by all staff and signed to say that they understand the expectations set out by JCQ in the awarding of GCSE grades.

Please feel free to read both documents below…
Finally..
Students have a big say on what their GCSE grade will be, as it's not just down to performing on one day – but showing us evidence of what they have done so far, and what they can do over the next few school weeks!
We are confident we will see scenes like we did on Results Day last year!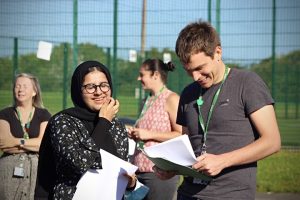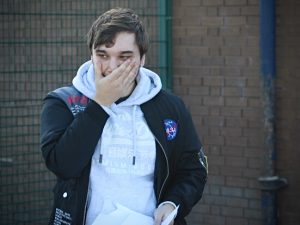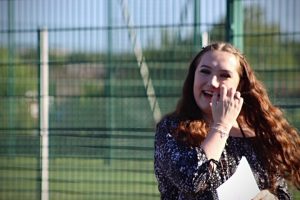 We believe in you… believe in yourself and achieve things you never thought you could!