A number of staff wish to recognise the efforts of students this week in their remote learning tasks.
Firstly, Ms Hopkinson, teacher of technology writes:
It's great to see how well so many of the Little Lever students have adapted to working from home and are making the most of the situation. Lily Philips deserves praise for her efforts so far working on her Design and Technology project. It has reminded me how nice it is to return to work after being off on maternity leave, and see how amazing all our students can be trying their best and and responding to feedback and achieve even more.
Ms Fowler, Leader of MFL writes:
I would like to praise Hallie Waring in Year 10 Spanish and Isabella Thompson in Year 10 French for outstanding effort this week. Well done, girls!

Special recognition as well for these students who have worked really hard on their remote learning.

Year 7 Spanish: Ryan Cain, French: Joshua Poynton​

Year 9 French: Matthew Ryall.
Ms Sulek, Leader of Art writes:
I am really impressed with the graphic art design work of Kelsey-Jo Frost and Ella Goodram (pictured below) which they have produced based on the artist Paul Thurlby. A great effort and highly creative!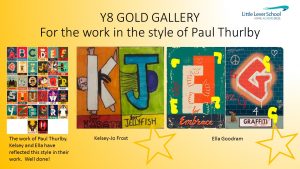 Mr Welch, Acting Leader of PE writes:
Special shout out to Ryan Worden for his Easter Tik Tok Challenge routine. Great work! The following students performed brilliantly in the PE twitter Toilet Roll Challenge: Alistair Bool, Leon Tennantm, Harry Balshaw, Harry Coldridge, Kaine Larkin and Jaydon Williams.

Praise also goes out to the following students for their excellent PE remote learning work effort and completion:

Year 8: Sophie Magri, Elisabeth Jones, Bethany Harrison-Taylor and Angel Machin

Year 9: Elena Whymet, Lily Philbin, Kieran Litherland and Charlie Eyres

Year 10: Mia Appleby.
Ms Givens, teacher of DIT writes:
Two of my Year 10 DIT students have worked really hard on a tough exam question and come up with some fantastic responses. I am really proud of their efforts this week!​ The two pupils are Bettina Babic and Megan Haslam (see their work below).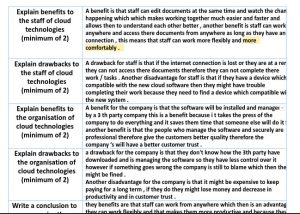 Bettina's Work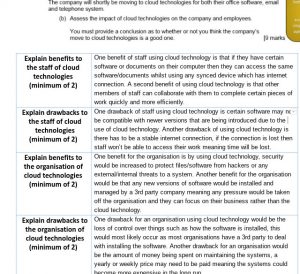 Megan's Work
Fantastic work, everyone! Look out for our new Reward Strategy next week on how we will be awarding points and prizes for outstanding remote learning engagement and work.