We were delighted to welcome back the first cohort of our Year 10 students today! A brilliant 84% of students attended school today and we were over the moon to see them again!
The students were magnificent! They showed levels of maturity beyond their years and were a credit to the school, their families and our community!
Students soon got in the swing of things following our new social distancing systems and enjoyed seeing each other and their teachers.
I wanted to congratulate everyone today and we look forward to welcoming our second cohort, SNOW into school tomorrow. We can't wait to see you!
Take care, stay safe
Mr Mckeon
Here's what some of our students thought about returning to school today, along with some images of our social distancing systems…
Bella Thompson thought the organisation of going to and from lessons was excellent. There is no need for anyone to worry who is coming to school this week, everything is thought out really well.

Molly Gunn reported that the hygiene routines were excellent and she felt really safe in school. She enjoyed seeing teachers again and her friends and the lessons were really well planned.

Olivia Vining thought the day had gone well and the school had thought of everything. The social distancing on corridors was very well planned, even though it's difficult to manage on stairs, but that just needs time for students to get used to using the new one-way systems.
Lining up on arrival and transition to each lesson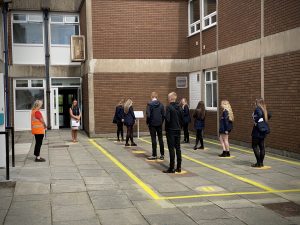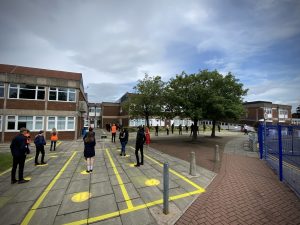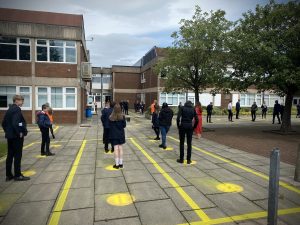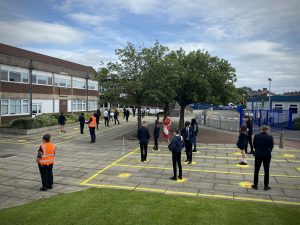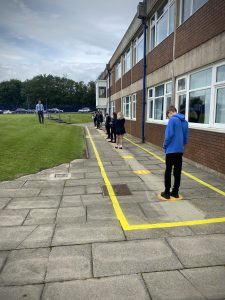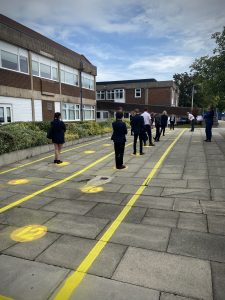 Our classroom layout and lessons