What is Reading Routes?
Reading Routes offers our students the chance to select and read books that have been selected by all our staff in school.  It provides an opportunity to discuss and read in school and promote independent reading from all students at home. Find out more in the video below;
Students can choose from up to 30 books in their year group split across 6 genres.  They will learn about a new 'Genre Route' each half term and be given another set of books to choose from.
Each week students have one dedicated lesson to support their reading.  Here they can share their reading with their teacher and peers, learn about the context behind the texts, and discuss the themes and messages each book contains.
Our students have been set a challenge to read at least one book from each genre.  They track their reading progress using the Reading Route Maps (see below). After that, they are free to explore any genre in as much depth as they want.  The more they read, the more achievements they will be rewarded for.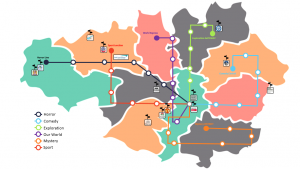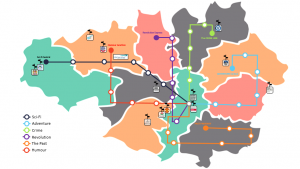 Year 7 Reading Route Map                                                                Year 8 Reading Route Map